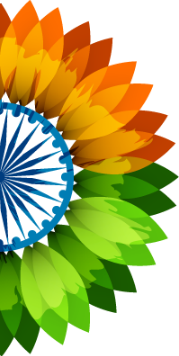 Kiran Mysore Vivekananda, a seasoned industry veteran with over two decades of experience, is a trailblazer in shaping impactful policy landscapes. As Chief Public Policy Officer at CoinDCX, India's leading crypto unicorn, he spearheads outreach, acting as a catalyst for constructive dialogue within the burgeoning web3 industry. His collaborations with diverse stakeholders stand as a testament to his ability to bridge technological innovation with regulatory considerations.
Drawing from his extensive background, Kiran has carved a distinguished path through a range of reputable organizations. He served as the Chief Policy Officer at Dream11, where he played a crucial role in advocating regulation for the online fantasy sports industry. He also held notable roles at Sports Inc., Uber Taxi4Sure, and Axis Aerospace. Kiran's journey reflects his adeptness in navigating complex regulatory environments and fostering collaborations with governments. An alumnus of IIM-Ahmedabad, his visionary approach and strategic acumen define his legacy as a catalyst for tech-driven policy advancements.
Madhav is an architect and urbanist. He co-founded an architectural practice in partnership with Vaibhav Dimri after they graduated from the School of Planning and Architecture Delhi in 2001. Formally established in 2004, Anagram Architects is internationally recognised as amongst the top emerging practices in the world with a commitment towards delivering deeply contextual designs that encourage sustainable lifestyles. Involved in Architecture, Interior Design, Urban Design, Public Infrastructure Planning and Environmental Design, the firm practices conceptually bold design that seeks sustainability across various registers including resource management, market forces, urban governance, traditional practices, cultural identities, evolving technology and changing climate.
Madhav's interests in cultural histories, urban economics, experience in transit, urban ecologies, multi-disciplinary strategies and new technologies adds depth to the practice. An avid cyclist and swimmer, he regularly guides research, lectures and writes about design in professional journals as well as mainstream publications. Over the years the practice has garnered much international acclaim including a nomination for the Aga Khan Award 2010 and inclusion in the Wallpaper* Magazine's "Architects Directory 2009". Its work has been premiated at the Architectural Review's World Emerging Architecture Awards 2007, United Kingdom, the Cityscape Architectural Awards 2008, 2010 & 2016, United Arab Emirates, the Wienerberger Brick Awards 2010, Austria, the Holcim Award for Sustainable Construction 2011, Switzerland, the Asia Pacific Design Awards 2012, United Kingdom, the Dedalo Minosse International Awards 2017, 2019 and 2022, Italy.
Jason Oxman is president and chief executive officer of the Information Technology Industry Council (ITI), the global trade association for the tech sector, representing the world's most innovative companies. Jason brings more than 25 years of experience as a globally recognized leader in technology policy and serves as the leading advocate for technology during a consequential time for the industry.
Washingtonian named Jason one of its 500 Most Influential People Shaping Policy and a Tech Titan given his key role in advocating for innovation. Under Jason's leadership, ITI has been recognized by its peers, including as the Trade Association of the Year by the Reed Awards. ITI was awarded the American Society for Association Executives Power of Associations' Silver Award for advocacy on the U.S. CHIPS and Science Act of 2022. Jason also serves as a volunteer leader on the American National Standards Institute's (ANSI) Board of Directors.
Before joining ITI, Jason served as CEO of ETA, the international trade association of the payments technology industry, for seven years. In that role, Jason led ETA and its 500 global financial and technology member companies through unprecedented industry transformations and represented the payments industry before policymakers around the world.
Previously, Jason was Senior Vice President of Industry Affairs at the Consumer Technology Association, which he joined in 2006, leading multiple departments. Previously, he served as general counsel of an ICT industry trade association and as vice president of a Silicon Valley-based technology company. Earlier in his career, Jason developed and implemented technology policy for broadband and related communications services at the Federal Communications Commission. Jason began his career as a law clerk for the Maine Supreme Court. He received his B.A. cum laude from Amherst College, and his M.S. and J.D. from Boston University. Jason lives in Virginia with his wife and their two sons.
The Information Technology Industry Council (ITI) is the premier global advocate for technology, representing the world's most innovative companies. We promote public policies and industry standards that advance competition and innovation worldwide.
Chandra Bhushan is the Founder-CEO of iFOREST, an environmental research and innovation organisation based in New Delhi. Over the past two and a half decades, he has engaged in a wide range of environmental-developmental issues through research, writing and advocacy and has been at the forefront of several public policy campaigns. His scope of work encompasses global and local issues - from climate change and just energy transition to the rights of mining-affected communities and natural resource management. He is a columnist for India's leading newspapers, including the Times of India, Financial Express, Malayala Manorma and Navbharat Times. He was conferred the Ozone Award by the UN Environment in 2017.
Balbir Singh is a Senior Counsel practising in High Court of Delhi and Supreme Court of India in India. Designation as Senior Advocate in India is in line with the appointment of Queen's Counsel in United Kingdom. The designation is by way of voting by the High Court or Supreme Court Judges. This is on account of recognition by the Court for litigating lawyers on account of their ability and competence. BalbirSingh got designated as Senior Advocate by the Delhi High Court at the age of 42 which made him one of the youngest Senior Counsels in India.Balbir Singh qualified as a Lawyer from the Punjab University, Chandigarh in the year 1997 and since then he is practising. He has experience of working with one of the leading law firms for a span of 10 years, during which he advised and represented multinational corporations in various merger and acquisition related activities. In the process, he was appointed as independent Director on Board of multiple international corporations including a few Japanese corporations. On designation as Senior Advocate, he is appearing before courts while representing clients of various law firms in India. In the span of more than 20 years in legal profession, Balbir Singh has acquired knowledge and expertise in areas like dispute resolution, litigation management and representing multinational clients in courts in India. The extensive experience has given expertise required to handle and strategise large corporate and commercialdisputes including handling corporate criminal cases.
He is acknowledged for his knowledge and expertise in areas of corporate law, international taxation, competition, intellectual property, data protection and various other areas related to international disputes. Balbir Singh has represented large corporations like Vodafone, General Electric, Sumitomo, Softbank, Hermis, Samsung, Qualcomm etc. in the above mentionedareas of legal practice.Balbir Singh has been contributing in international legal journals on various topics related to topical areas such as insolvency, international taxation, Constitutional lawetc. The vast experience in the legal field, not the least, the current position as Additional Solicitor General of India, Supreme Court, has enabled him to act as arbitrator/mediator in multiple disputes involving significant economic issues.
Arjun is a public policy professional working to accelerate the flow of affordable finance towards sustainability in emerging economies. He develops financial solutions to address bottlenecks in the flow of capital. These include fit-for-purpose financial instruments to mitigate investment risks and data-driven analyses that seek to inform policy and regulation.
At the CEEW Centre for Energy Finance, Arjun's work focusses on power sector decarbonisation, strategic industrial policy, sustainable finance architecture, carbon markets, intergovernmental platforms for sustainable finance and international climate change negotiations.
Prior to joining The Council, Arjun worked in equity research and corporate finance. He holds an undergraduate degree in Electronics and Communication Engineering from the Delhi College of Engineering and an M.B.A. from the Management Development Institute, Gurgaon.
Mr Dilip Chenoy spearheads Bharat Web3 Association as its Chairman. Mr Chenoy has previously held high-level positions in various industry bodies, including the Secretary-General for the Federation of Indian Chambers of Commerce & Industry (FICCI), Managing Director and Chief Executive Officer of the National Skill Development Corporation (NSDC), Director-General of the Society of Indian Automobile Manufacturers (SIAM), and Deputy Director-General of the Confederation of Indian Industry (CII).
"Innovation Evangelist, Technology Entrepreneur and Policy Advisor, Arvind Gupta has dedicated the past three decades to leading and innovating within the digital space. As the Head and Co-Founder of Digital India Foundation, he has committed himself to digital inclusion and policy innovation. His role extends to academia, where he shares his knowledge as an Adjunct Professor at IIT-BHU.
In his rich career spanning sectors and continents, Mr. Gupta has garnered a reputation for his work in Consumer Internet, Digital Media, Payment Systems, Analytics, and the Data Economy. This has earned him a spot on the Global FinTech Top100 list of Influencers, membership in the World Economic Forum's Global Futures Council on Digital Economy & Society, and the OECD Expert Member of Global Value Chains.
His innovations haven't gone unnoticed; he's a recipient of the Eisenhower Global Fellowship for Innovation for the year 2014, the DataQuest Pathbreaker of the year award, and the Distinguished Centenary Alumni award from IIT-BHU. His leadership was particularly impactful as the CEO of MyGov, a forum promoting digital inclusion through participative governance.
Mr. Gupta has been a driving force behind multiple successful startups including amplify.ai and ApnaPay. As a Founder Member of iSPiRT, he's at the forefront of implementing DBT throughout India, a testament to his commitment to digital innovation.
Sharing his insights on various platforms, Mr. Gupta is a frequent speaker at various industry and global forums. He contributes to the academic and professional community through his articles on digital economy and governance published in leading papers of India, the Harvard Business Review, and the World Economic Forum.
His recent appointment as a member of the advisory council to curb digital monopolies signifies his ongoing influence in the digital policy landscape. Mr. Gupta's education, a degree in Electronics and Communication Engineering from IIT-BHU, Varanasi, and a Masters in Computer Science and an MBA (Finance & Marketing) from the University of Illinois at Urbana Champaign, has laid the foundation for his illustrious caree
Neha Kumar is the Head, South Asia Programme, Climate Bonds Initiative and is based in Delhi. She drives policy, strategy and partner programmes to scale up the green bonds market and sustainable financial ecosystem. She has also served on the Ministry of Finance Working Group on Sustainable Finance Taxonomy development, and international and national ESG standards setting bodies. Her efforts are targeted at building policy mechanisms and market infrastructure needed to accelerate financing for green, just and resilient transition, creating capacities across sovereign, sub sovereign, financial and non-financial entities, development finance institutions and regulators through research and dialogues on climate risks and sustainable finance. Avidly interested in the political economy of flow of sustainable finance, she has been working on the topics of gender, equity and just transition. She has nearly two decades of experience in responsible financing, environmental and political risks and her earlier stints include steering initiatives resulting in development of regulations such as BRSR. She is trained in science, international environmental negotiations and politics and has an M.Phil from Jawahar Lal Nehru University, New Delhi, India. She is also a Senior Research Associate with the ODI.
Dr. Shamika Ravi is currently a member of the Economic Advisory Council to the Prime Minister, and Secretary to Government of India. Previously, Dr. Ravi was Director of Research at Brookings India, Vice President Economic Policy at Observer Research Foundation and Non-Resident Senior Fellow of Governance Studies Program at Brookings Institution. Her research focuses on economics of development including areas of Finance, Healthcare, Urbanization, Gender Equality, and Welfare and Poverty.Over the last 20 years, Dr. Ravi has taught in post-graduate programmes across India including The Indian School of Business and the BITS School of Management where she teaches Managerial Economics, Game Theory and Microfinance. She publishes extensively in international peer-reviewed academic journals and writes regular opinions pieces in newspapers (English and Hindi) for the wider audience of public policy. Her research work has been featured and frequently cited by leading global media outlets, as well as national and regional newspapers and magazines across India in different languages.Dr. Ravi has a PhD in Economics from New York University, Masters in Economics from Delhi School of Economics and B.A(H) in Economics from Lady Shri Ram College for Women. She currently lives in Delhi with her husband and two sons.
Abhijit Das has twenty-three years of experience in international trade in various capacities, including five years in trade policymaking in the Government of India and twelve years as the Head of the Centre for WTO Studies, New Delhi. He participated directly in many trade negotiations, including the WTO Doha Round and OECD Steel Subsidies negotiations. He worked in UNCTAD India Programme during 2005-10 and headed this prestigious UN project for three years. He has jointly edited the following books: (i) WTO Dispute Settlement at Twenty: Insiders' Reflections on India's Participation; (ii) Twenty Years of India's Trade Liberalisation: Experiences and Lessons and (iii) Trans-Pacific Partnership Agreement: A framework for future trade rules? He has been a speaker on WTO issues in more than 20 countries. His current interests include agriculture, digital economy, sustainability and negotiating strategies. He is a regular commentator in the media on WTO and other international trade matters.
Dickie is the Chief Executive Officer (CEO) of UK India Business Council. Dickie's focus is on building UKIBC's policy advocacy impact in India, enhancing the excellence of its research and analysis and exploring how new technology can support the creation of UKIBC's original data. It is also his mission to broaden the Council's activity and membership across the economic corridor to ensure it is a truly bilateral organisation. Alongside his role as Group CEO, Dickie retains oversight of UKIBC's Aerospace & Defence Industry Group, which comprises 22 leading Indian and UK defence firms – he is a leading advocate for a stronger industrial partnership between the UK and Indian in defence, particularly encouraging UK firms to co-create, co-develop and make in India.
Joined ASK in 2017 and looks after the investment strategy, product, advisory & international Wealth Management business.Over 22 years of experience in wealth management,Private Banking & global markets; has previously worked with Standard Chartered Bank across India and Singapore. Holds an MBA from IIM Calcutta & a Bachelor's degree from University of Delhi He also holds the CFA & FRM charters from CFA Institute and Global Association of Risk Professionals respectively
Dr. Pramod Varma is the former Chief Architect of Aadhaar, India's digital identity program that has successfully covered more than 1.3 billion people. He was also the chief architect for various. India Stack layers such as eSign, Digital Locker, and Unified Payment Interface (UPI), and DataEmpowerment and Protection Architecture (DEPA), and all of which are now working atpopulation scale in India. He played an integral role in architecting India's digital health infrastructure (ABDM), vaccination & immunization infrastructure (Co-WIN and DIVOC), and Unified Health Interface (UHI). He is currently the CTO of EkStep Foundation, a not-for-profit creating learner-centric digital public goods under Project Sunbird (sunbird.org). These power India's largest digital learning infrastructure called DIKSHA providing learning opportunities to 200+ million children and 10+ million teachers in India. Sunbird building blocks are used in other learning, skilling, and capacity building efforts in India and other countries. As part of this effort, he also helped design India's digital education & skilling architecture blueprint called NDEAR. In addition, he is the Co-Founder of FIDE.org, he is the genesis author of the open source beckn protocol (becknprotocol.io) that helps create decentralized open discovery, fulfillment, and transaction networks. Beckn protocol is the base protocol for India's new commerce infrastructure efforts such as Open Network for Digital Commerce (ONDC.org), Kochi Open Mobility Network (KOMN), and Namma Yatri (nammayatri.in). He is also an adjunct faculty and Co-Chair at the global Center for DPI (CDPI.dev) , a non-profit, helping countries design and architect their own Digital Public Infrastructure systems in addition to building local capacity. He is an advisor to Unique Identification Authority of India (UIDAI), National Payment Corporation (NPCI), Goods and Services Tax Network (GSTN), National Health Authority (NHA), Securities and Exchange Board of India (SEBI), Open Network for Digital Commerce (ONDC), Turing Institute Identity Initiative in the UK, and helps with many Digital Public Infrastructure (DPI) initiatives in India and across the globe. He is a regular speaker and evangelist for open source efforts and actively advocates Digital Public Infrastructure (DPI) investments as a means to drive inclusive and equitable economic growth. Pramod holds a Master's and Ph.D. degree in Computer Science along with a second Master's in Applied Mathematics. His interests include Internet scale distributed architectures and intelligent systems. He is passionate about technology, science, society, and teaching.
Rahul Handa is responsible for looking after the Strategic Initiatives at ONDC which includes taxonomy, catalog management, issue and grievance management, fraud management, open data, reputation ledger, and payment & settlement solutions. He is also responsible for Financial Services andHealthcare as verticals at ONDC.He comes with 25+ years of experience across multiple geographies and companies such as Cognizant, Gartner Consulting etc.
Ms. Praveena Rai has been in the finance industry for 20 years, during which time she has held leadership positions with Citi Bank, HSBC, and Kotak Mahindra Bank. Payments and technology, in Praveena's opinion, are the engines that propel the economy forward and usher in revolutionary change. At National Payments Corporation of India, Praveena is heavily involved in strategy development for operations, product management, business and consumer relationships, and market positioning in order to provide users with a safe, convenient, and easy digital payment experience and expedite the country's transition to digital services.